WELCOME TO THE INTERNET PRESENTATION OF THE INSTITUTE FOR SOCIAL INSURANCE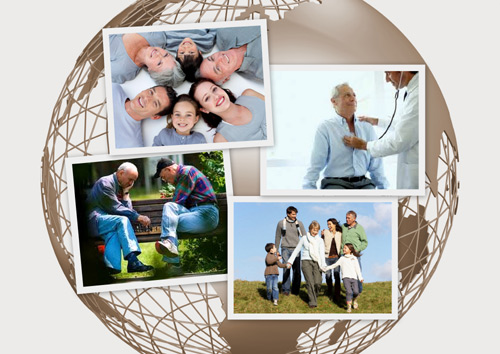 The presentation was created in the aim of making the most important data on our competence and our activities available to all interested individuals and institutions in the Republic of Serbia and abroad in the most suitable manner. Our motive was to provide our citizens, organisations and bodies, as well as professional public, with access to all materials related to executing international agreements on social insurance (security) which we, as a liaison body, dispose of.
Besides, texts of national regulations, namely laws and by-laws regulating social insurance (retirement and disability insurance, health insurance and unemployment insurance) and a review of basic rights stemming from the insurance, presented by areas, are included in the contents of the presentation as well.
What you can also find here are the texts of all international agreements on social insurance in force in the Republic of Serbia, the list of all agreed bilingual forms for the application of agreements, our publications, topical issues, useful links ...
We wish you an easy and useful browsing of our site.
Your opinions, suggestions and proposals are truly welcomed and may be sent to our e-mail: info@zso.gov.rs

* * *

Institute for Social Insurance, as the liaison body of the Republic of Serbia responsible for the implementation of international agreements on social insurance/security, is open every working day from 07:30 to 15:30.
Internet presentations of institutions competent for social insurance in the Republic of Serbia:
- REPUBLIC HEALTH INSURANCE FUND ( www.rfzo.rs )
- REPUBLIC FUND FOR PENSION AND DISABILITY INSURANCE ( www.pio.rs )
- NATIONAL EMPLOYMENT SERVICE ( www.nsz.gov.rs )
- SOCIAL INSURANCE FUND FOR MILITARY PERSONNEL ( www.fsovo.mod.gov.rs )